My weekend:
OK so I couldn't figure out how to delay a post on Blogger (can I even do that?) So you get 2 posts in one day again.
This weekend I group of friends and I went down to
Stony Mountian fibers
: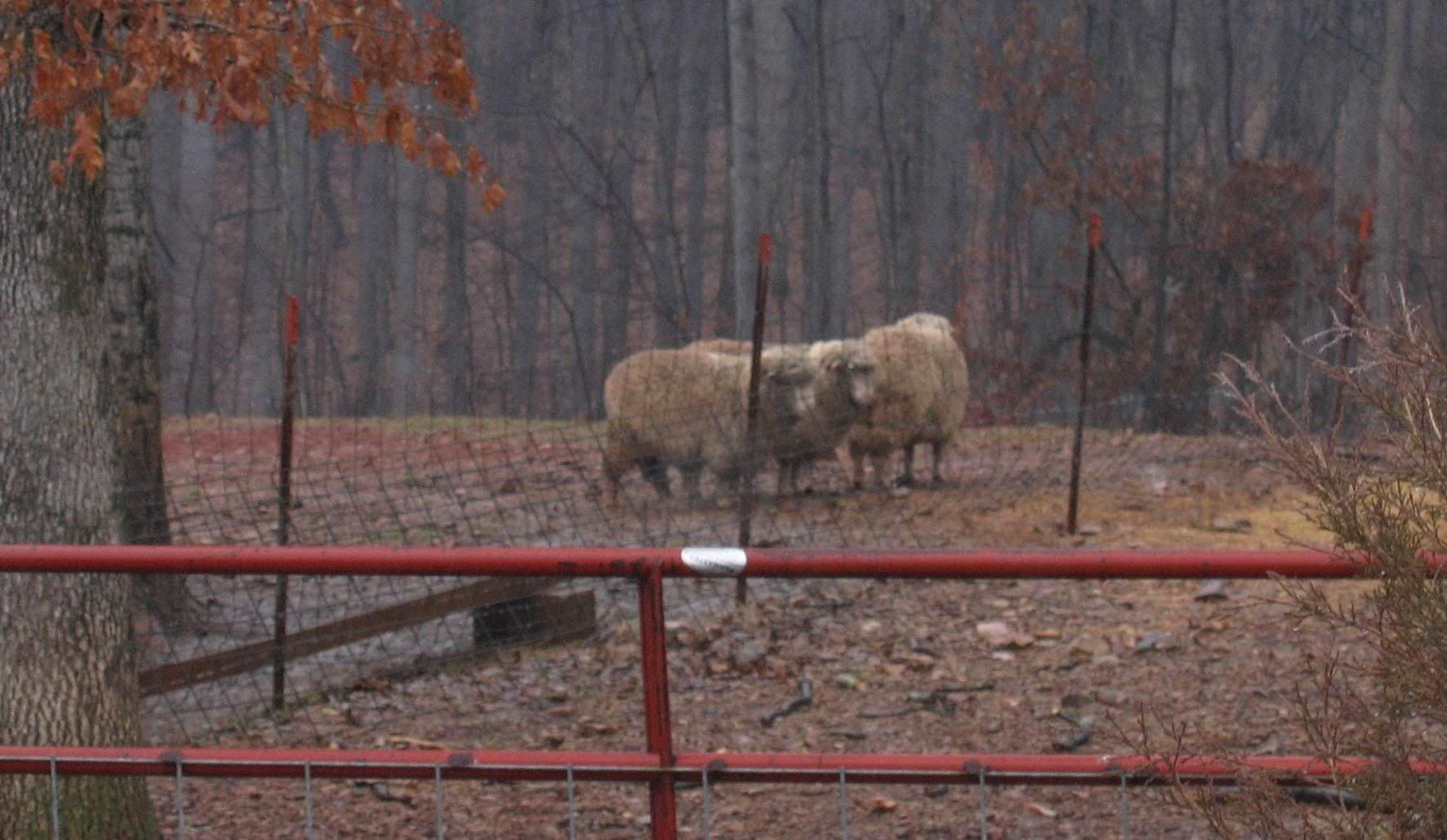 This is a little shop that is much more than a yarn store and definitely not local to me but was very worth the trip. Barbara stocks supplies for knitting, spinning, weaving and dying. She also has a small flock of cormo sheep whose fleece is so soft and buttery, and they are so cute. It was a rainy, dreary day and they were huddled together out in the field.
But you probably didn't come here to look at the sheep. I actually didn't get much of their wool. The reason we went down there was to try wheels and one of them followed me home:
Say hello to Gemma. She is a
Majacraft Little Gem II
. She is so tiny and so well engineered I don't think I will ever need a third wheel (note for possible future reference that I didn't say I would never get a third wheel). She is ultra portable and folds down small enough to carry on the airplane as carry-on luggage. I can even put her in my small suitcase and still have enough room for enough other things that I still wouldn't have to check any luggage for a weekend trip.
I immediately sat down and started spinning. After an hour I had this:
I know it doesn't look like much but it will be a 2 ply lace weight so it doesn't take up much space on the bobbin. You may notice that I also got the lace kit which has a smaller flyer and fat core bobbins. The fiber is Louet's Dark Blue Faced Liecester top. It is effortless to spin and this wheel makes it even easier. I continued spinning almost the rest of the weekend and this bobbin is almost full. I'm amazed at how much fiber fits on these tiny little bobbins. I don't know if it is because of the sliding flyer hook or the lace weight spinning. My guess is it is a combination of reasons.
Probably no posts until next week so I'll let you know how my Lasik went and we may even have some knitting content by then.